More about All Star Removals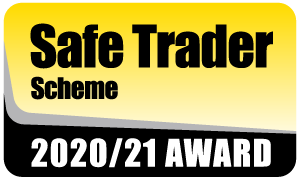 All Star Removals is based primarily in the Ormskirk, Wigan, Southport, Preston and Skelmersdale areas, however we operate all over the North West for local house removals. We also offer national relocations, whether you are moving home to or from the North West. We hope you can find everything you need within our website. All Star Removals & Storage is focused on providing high-quality service and customer satisfaction – we will do everything we can to meet your expectations. We are a family run business and thrive on offering cost effective removals, during what can often be a stressful time. We can cater for your requirements, from single item removal, to full housemoves. We also offer a packing service at great rates. Or why not enquire about our removal packing kits, which include various sized boxes, tape, bubble wrap and marker pens. These start from just an amazing £35. With a variety of offerings to choose from, we're sure you'll be happy working with us.
Look around our website and if you have any comments or questions, please feel free to contact us. House removals by All Star Removals & Storage covering removals in Preston, removals in Wigan, removals in Parbold, removals in Skelmersdale, removals in Ormskirk, removals in Liverpool, removals in Southport, removals in Formby and all surrounding areas. We hope to see you again! Check back later for new updates to our website. There's much more to come!
All Star Removals Ltd are exceptional. They have completed two house moves for us the first in 2015 and the second in November 2021 and on both occasions the removal team were punctual, professional and extremely hardworking. Paul, Tom and Anton attended to all of our needs on the day of removal (10/11/2012) and their excellent teamwork and good humour made what was a stressful day that much easier. I should also mention how helpful and reassuring the office staff (Lindsay and Lauren) were prior to our move. I would like to express my thanks to all of them for providing such an excellent service.
This company is just amazing, they was excellent from quoting to moving. I am not just saying this, but the best value for money i have ever spent money on. I really recommend them!!! They look after you from start to finish and nothing is to much bother. The family members i had round to help commented on how good they were, and never seen any company like it. At 11pm i remember that i had a chest freezer that went in the garage and thought i never plugged it in. I went to the garage and they even did this for me :). I was just so busy with everything happening on the day, i forgot the small things...but they never. Really are 5 stars!!!! Thank you All Star.
Fantastic service! Lovely staff both in the office and on the road. The team were very considerate and careful with all our furniture and belongings. They were attentive and made sure we were happy. I would highly recommend All Star Removals.
Brilliant service from the start. The woman on the phone was great, communicated with me every step of the way up to moving day so I knew everything was in hand. Paul and Ethan were brilliant! They were on time, efficient, professional and friendly. They made what is an incredibly stressful process run smoothly without any problems. They made me feel relaxed on moving day! I'd trust them with a ming vase, I can't recommend them highly enough!
Would recommend this company 100%. Fantastic service from the first telephone call to the moving day. Took all the stress out of the move. Communication was great throughout and the team on the day were absolutely brilliant. Couldn't have asked for better service. Thank you.